The Storyteller's Guide to Australia

for
Book Week 
August 2016

Sat. 20 – Friday 26

Theme
Australia: Story Country
Storyteller, writer and musician Jan 'Yarn' Wositzky
understands the meaning of this year's Book Week theme –  Australia: Story Country. 
To Jan this is a land of stories, and for 45 years he's has been travelling
and writing best-selling books, recording CDs, performing acclaimed shows,
producing audio tours and writing radio and award-winning television documentaries –
all delving deeply in the tales and literature of this land:
black and white, ancient and contemporary, north and south, serious and mirthful.
Now especially for  Book Week 2016 Jan is offering a show titled
The Storyteller's Guide to Australia
(More details below)
Cost


$5.00 per student with a minimum of $500 per show
Travel/accom/road toll fees may apply in some locations
60 mins plus questions
Please call to discuss the possibilities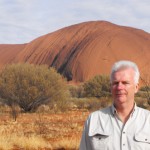 The material in The Storyteller's Guide To Australia can vary according to age level and each school's curriculum focus, but for this presentation Jan 'Yarn' Wositzky draws on his many books, recordings and shows, with pieces of Australian literature from Indigenous traditions (told with permission), oral history stories such as the famous Bill Harney's War, poetry from the likes of CJ Dennis, Mary Gilmore, Bruce Dawe and Banjo Patterson, yarns that Jan has written himself, folk songs and history stories.
The show is one hour with ample times for questions – which often opens up surprising extra material and unexpected directions.

WRITING CV
Books (Writer/editor/co-editor)
2014  The Monster Meeting Book: Manuscript that tells the story of how Eureka began with the 1851 Monster meeting on the Forest Creek diggings, now Chewton near Castlemaine.
2011 Me & Phar Lap: the remarkable life of Tommy Woodcock: Best-selling life of the young man who looked after and loved the champion racehorse, Phar Lap.
1996 Born Under the Paperbark Tree (with Yidumduma Bill Harney): Life story of Wardaman songman, elder and master of all trades, Yidumduma Bill Harney .
1989 In The Footsteps of Our Ancestors  (edited with Rachel McDinny): Story of Yanyuwa & Garrwa Indigenous communities, NT, reclaiming culture by taking younger generations to country.
1992 I Was Born: The Selby Court Stories: Life stories of people living in special accomodation home.
1984  The Fruitcake of Australian Stories (edited with Deborah Sonenberg): Collection of short stories and poems.
1980 The Bushwackers Band Dance Book: Best-selling bush dance instruction manual.
1978 The Bushwackers Australian Song Book: Best-selling volume of Australian folk songs.
Television Documentaries (Script writer)
1990 Buwarrala Akarriya – Journey East (ABC TV):Award-winning program on journey of Yanyuwa and Garrwa Indigenous communities of Borroloola, NT, taking younger generations on a footwalk to traditional country. (Australian Teacher's of Media 1990 awards for Best Documentary and Best Australian Production.)
1992 Aeroplane Dance (SBS Television, 1992): Story of Aboriginal search for lost American airmen in World War Two.
(Awards include: 1997 International Festival of Ethnographic Film (RAI) Winner – Basil Wright Prize; 8/11/1997 International Festival of Ethnographic Film (RAI) Winner – Basil Wright Prize; 1997 Festival Internazionale del Film Turistico Finalist – Ethnography Category; 1995 Chicago International Film Festival Silver Hugo.)
Radio Features & Stories (Writer/presenter)
2009    Bilarni (Hindsight, ABC Radio National): Life story of W.E. (Bill) Harney (1895-1962)
2006 The Treaty (Hindsight, ABC RN): Program on John Batman's 1835 'treaty' with the Wurundjeri-willam clan of the Port Phillip area.
2006 The Music of Gallipoli (Music Deli, ABC RN & ABC Local Radio): Feature on the Turkish, Maori and Australian music of Gallipoli, linked with personal story of performing at Anzac Cove.
2005 The Tommy Woodcock Story (Verbatim, ABC RN): Feature program and syndicated segments on life of Phar Lap's strapper, using interviews with Tommy Woodcock.
2004 Honouring Mother – The Nelly Darby Story (Hindsight, ABC RN): Feature program on one Victorian Aboriginal Stolen Generation family, the Darby's.
2002 A Long Lunch With Kenneth Cook (Books & Writing, ABC RN): Program on life and writing of Australian author Kenneth Cook, most famous for his novel Wake In Fright.
2002 The Ants That Ate Plutarch (Books and Writing, ABC RN): Program on the unique library at Borroloola, NT – a 4000 book Edwardian library in a town without a road.
2002 Ned's Noggin (The Law Report, ABC RN): Feature program on the whereabouts of Ned Kelly's skull, stolen from Old Melbourne Gaol in the mid 'seventies.
2002 Anzac Day Promotions (ABC Local Radio): Writer-presenter of 10 three minute stories on Australians at war.
2002 Wongar (Books & Writing, ABC RN): Program on author B. Wongar, a Serbian born author with a life deeply intertwined with Aboriginal people.
1996 Yapucha (Music Deli, ABC RN): Original and extravagant shaggy dog story of a big adventure 'up north'.
1991 The Aeroplane Dance (for Music Deli, ABC RN):  Feature program on WW2 story from the NT, which became Television documentary of same name.
1990 Buwarrala Akarriya-Journey East (Music Deli & Free Range, ABC RN): Program on music of Yanyuwa people in NT, based on the recordings made for the television documentary of the same name.
1989 The Music Tree (and Jack the Dancer) (Bushfire Radio, CAAMA): Five-part serial, with original story of Jack the Dancer, for remote Aboriginal communities in Central Australia.
1987 Travellers Tales (ABC RN): Fifteen original short stories for weekly broadcast.
Stage Shows (Writer/performer)
2014 Bilarni  Storytelling theatre on life of WE (Bill) Harney (1895-1962)
2007 The Go-Between: William Murrungurk Buckley  (La Mama): Storytelling theatre on life of William Buckley (1780-1856).
2003 Lest We Forget  (Galliopli/Anzac Day; Castlemaine State Festival): Turkish-Australian Gallipoli story.
1996-8 Whitefella learns to Dance (Brunswick Institute; toured Victoria, NSW): Original one man show about a whitefella who 'goes black' and gets egg on his face.