Overview
The Diggings Tour is a three-part driving or cycling tour that takes you to many sites of the original gold rush, including Chinese cemeteries, sites of political agitation and poignant graveyards. Original music is from folk legends Kate Burke and Michael Kennedy and Chinese music master Wang Zheng-Ting.
The full tour is made up of 3 sections. If you are driving, allow an hour plus for each section.
If you are cycling, the round trip is approximately 50 kilometers.
It's not necessary to do the whole tour in one go. You can take it section at a time, or even cherry pick certain sites and visit them on their own. The 3 sections are:
1. The Gold Rush (Stops 1-5)
Visit the sites of the gold rush proper, the very places it all happened.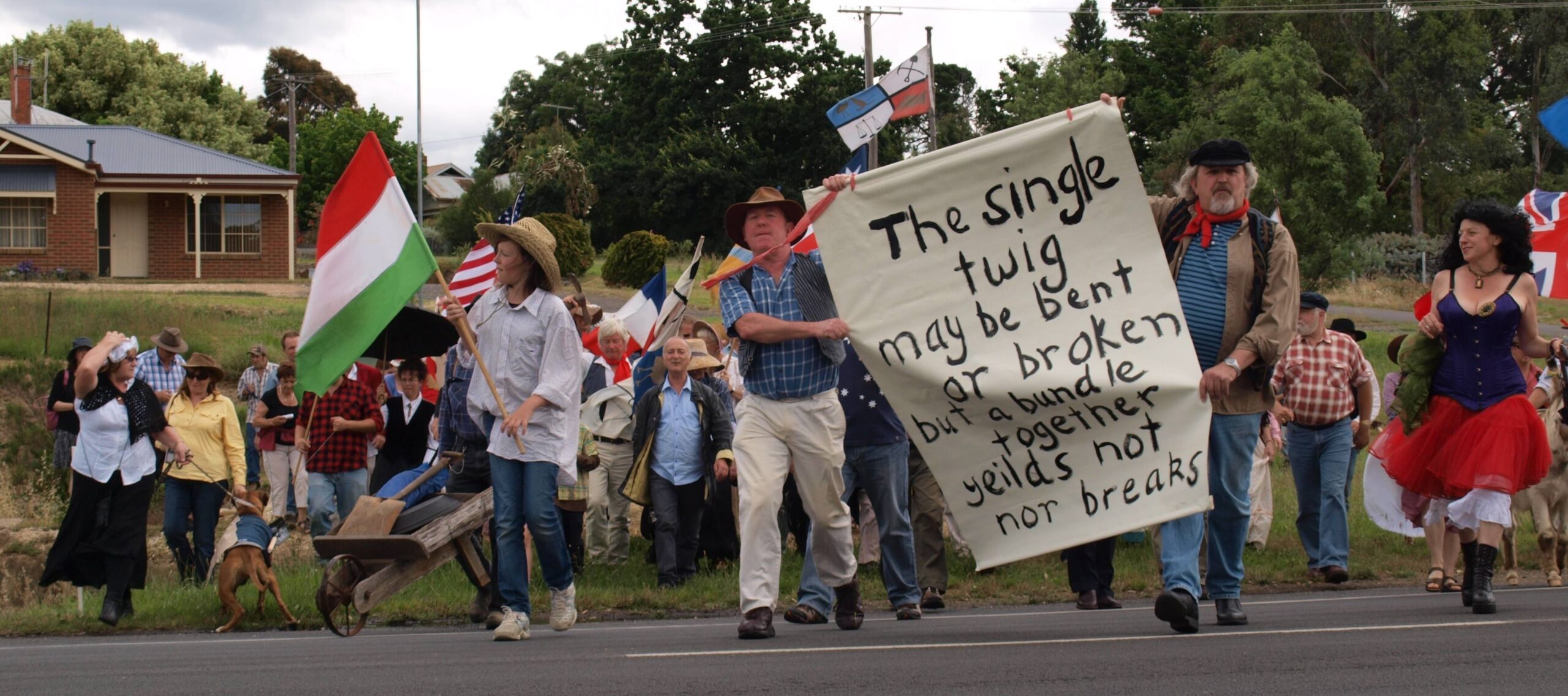 2. The Characters (Stops 6-11)
Travel to the towns beyond the main rush and meet the characters of the times – civilized and otherwise.
3. New Gold Mountain (Stops 11-16)
Learn the stories of the indigenous Jaara people, where geology meets the Dreamtime, and the wonderful tales of the Chinese gold seekers.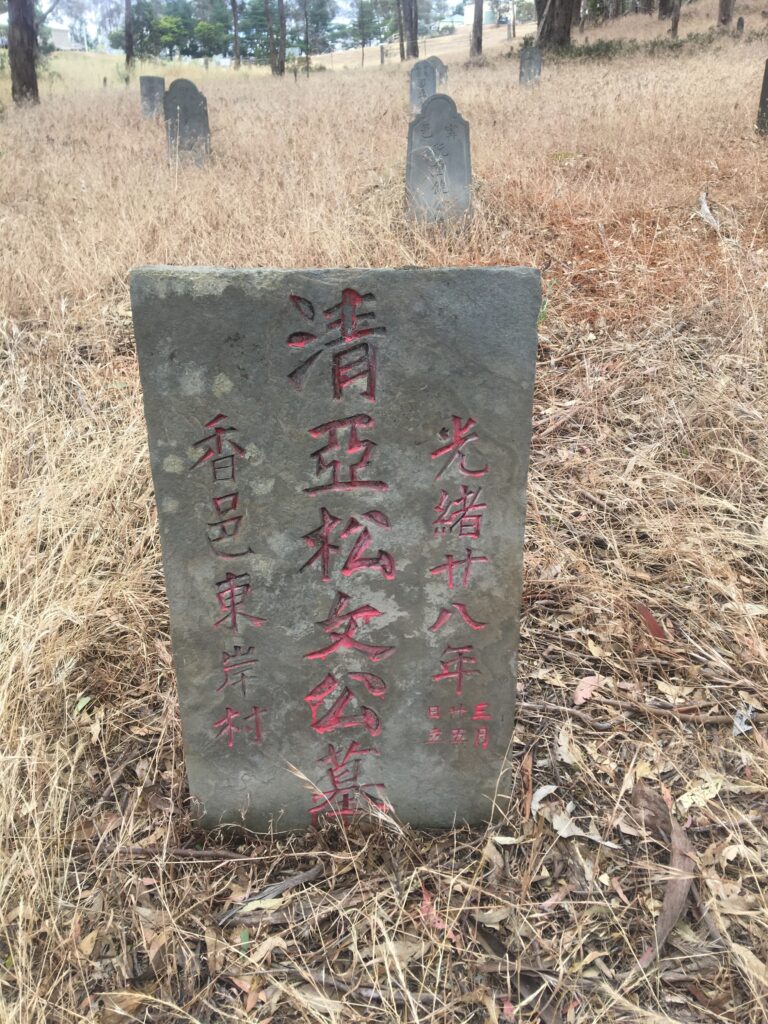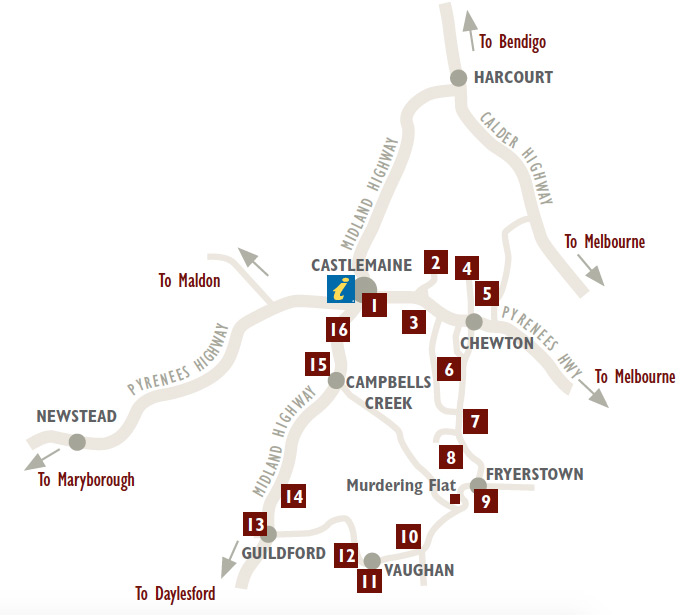 Indigenous People
The Jaara are the Indigenous people of this area, and we are honoured to include their stories and music in these tours. And a warning: this audio contains the voice of a Jaara leader, Uncle Brien Nelson, who has since died.