Australian history incursions: shows & workshops for primary and secondary schools
General Australian History
The Australian History Show

Curriculum
P-6 and secondary
A song & story show that covers a wide range of Australian history topics,
tailored to suit your curriculum focus.
Cost
$5 per student with a minimum of $500 per show
Travel/accom/road toll fees may apply in some locations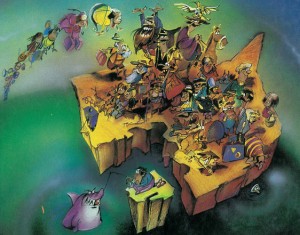 The Australian History Show
The Australian History Show is my 'umbrella' show for Australian history, with entertaining and educational songs, stories and sketches, dating from Indigenous times through to today.
With selected props, costumes and items of significance that I've collected on my travels – a conch shell that leads to the story of fire; a dog-spike from when I was a fettler on the old Ghan railway line; family photos etc – The Australian History Show is fun, flexible and informative, with lots of student participation in the music and stories.

The Australian History Show works two ways:
The Cook's Tour


As outlined above, I chooses a dynamic variety of songs, stories and characters, covering a wide area of Australian history, drawn from my repertoire of songs and stories. You can of course request particular items within this format.  As well as this repertoire from 44 years performing Australian material, I'm also also the author of eight history books, 13 ABC radio history features, two TV documentaries and six goldfields audio tours. Throw in tales from my own travels and I have a lot to draw on regarding Australian history.
A Show Tailored for You


In this format I tailor the show to your curriculum focus, and as the national curriculum settles in I find an increasing number of particular themes requested by teachers. To discuss what you need, please ring 0417 332 065 or email

Some themes requested by teachers have been:
Black-white history
Historical stories of first contact, with songs I've learnt from Indigenous friends and from events such as the 1966 Gurindji walk-off; excerpts from my theatre shows Whitefella Learns to Dance, The Go-between: William Murrungurk Buckley, Bilarni and CANAKKALE. GALLIPOLI. Lest We Forget; material from radio and television documentaries that I've made with Indigenous people, and from my biography with Wardaman elder, Yidumduma Bill Harney.

Landmarks of Melbourne
Featuring the Yarra and Port Phillip Bay, the MCG, Bunjil sculpture and many more, I have a story and song for them all.

"The pupils were immersed in the ambiance Jan created as he 'walked' them through a timeline of events linked to the landmarks of Melbourne that make our marvelous city what it is today. The presentation provided pupils with a sense of place that connected them to the spirit of Melbourne from the early Kulin people and the story of European settlement. As children remained transfixed, Jan covered the main features of our topic, including man-made and naturally occurring features.Jan's performance was perfectly targeted to our grade 2 pupils. His capacity to educate was wonderfully complimented with captivating musical performance, theatrical personification and storytelling. He included pupils in the performance, which gave them the opportunity to experience things hands-on and share in the performance.Our topic is called Marvellous Melbourne, developed from our Aus Vels curriculum for level 2 (grade 2) history. We are looking forward to inviting Jan back again next year."

Altan Riffat, Leading Teacher, Taylor's Lakes PS

Australians of Significance
Songs and stories that tell of Capt. Cook (even though he wasn't Australian) to writers such Henry Lawson; his mother Louis Lawson, also known as the 'mother of the vote for women'; the female immigrant's friend, Caroline Chisholme; John Batman, who started the 'land rush' to Melbourne; Gough Whitman and Vincent Lingiari who marked the beginning of Australians understanding of Land Rights with the famous photo with the handful of sand; poets Mary Gilmore and CD Dennis, Ned Kelly and more.

Colonial Times
As is well-known, I was a founder of Australia's most famous bush band, The Bushwackers, specializing in Australia's folk repertoire of 18th, 19thand early 20th century Australia. From this repertoire – be it convict material, men and women in the bush, the bish and the city, and much more – I can fashion a show to suit your studies.